In large mining operations or operations that may need to handle considerable v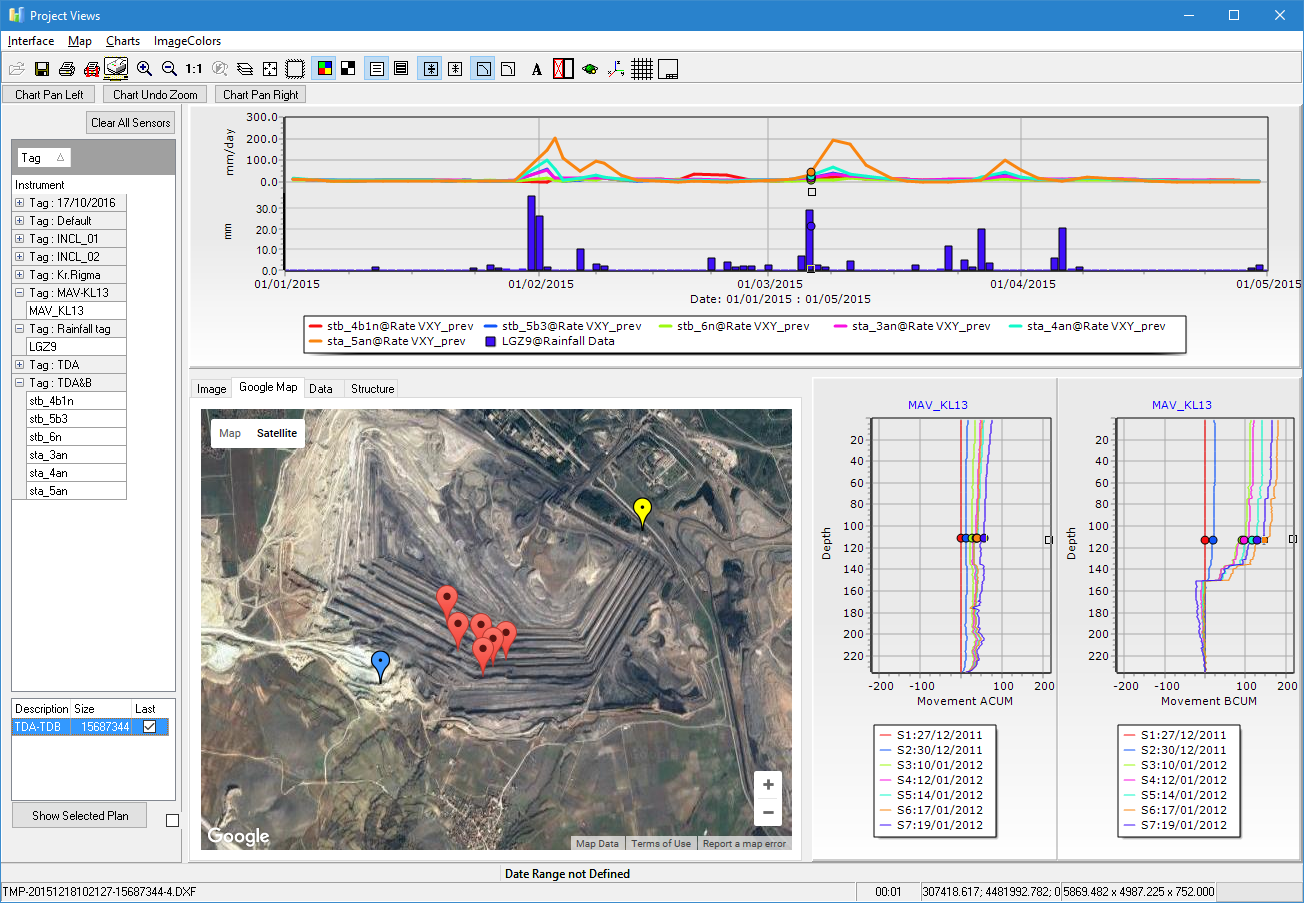 olumes of geotechnical, mining, rainfall or other types of data which need to be constantly evaluated there is a necessity for a centralized management system. To fulfill this need an integrated data management system was developed over a number of years.
ADAMAS provides full compatibility with data from different types of instruments, including but not limited to total stations, inclinometers, piezometers, weather stations, stress cells, etc. and allows users to easily handle and evaluate large datasets.
Featuring a graphical user-friendly interface front end and a database back end which can sit on a local or remote server, the software can accommodate multiple project groups. Data are processed in order to identify missing information, multiple entries, etc.
Graphical User Interface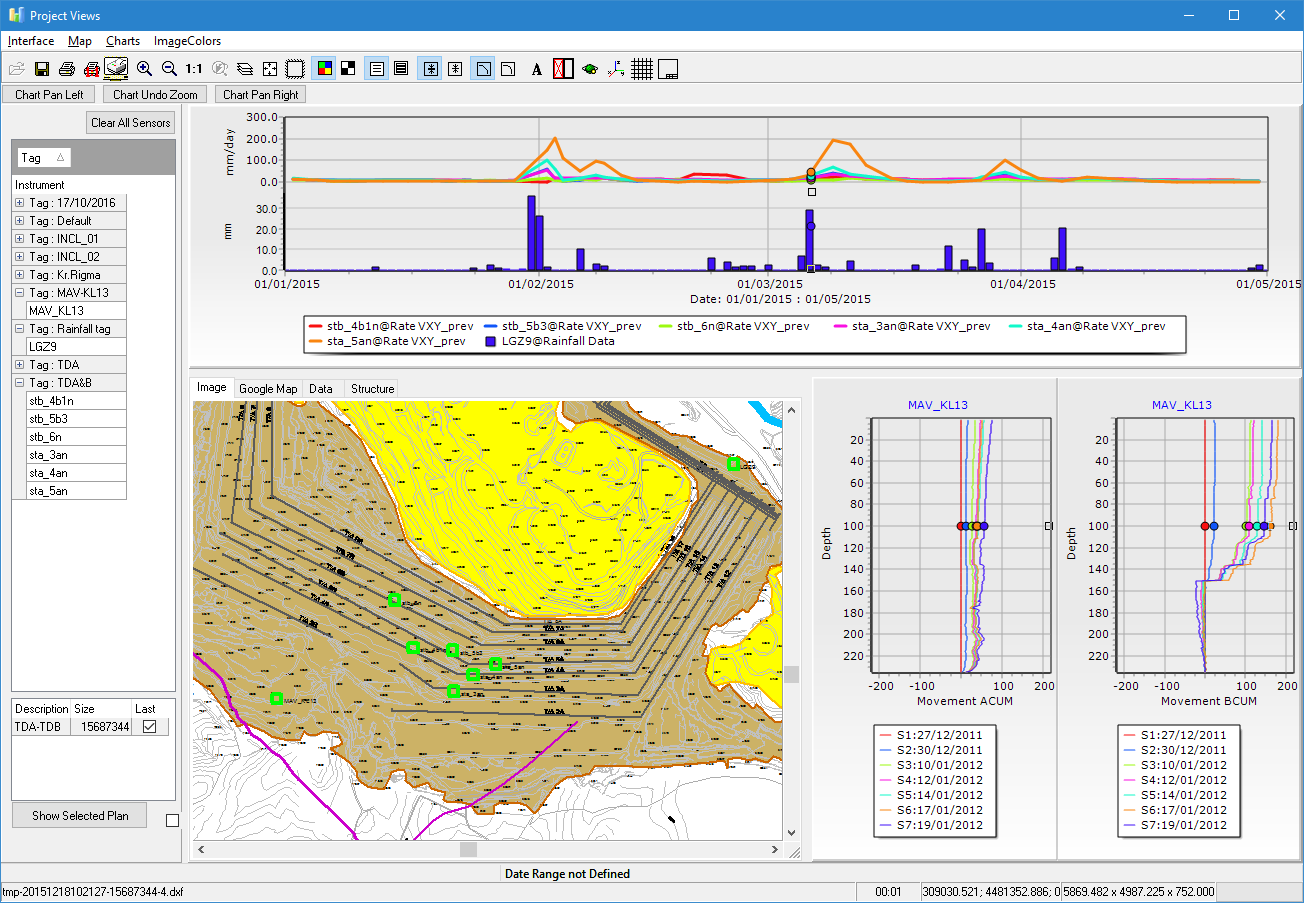 The system front end which is used to control the data management system, currently consists of a Windows based application. This application includes more than 60 distinct modules for data input, configuration, management and report generation.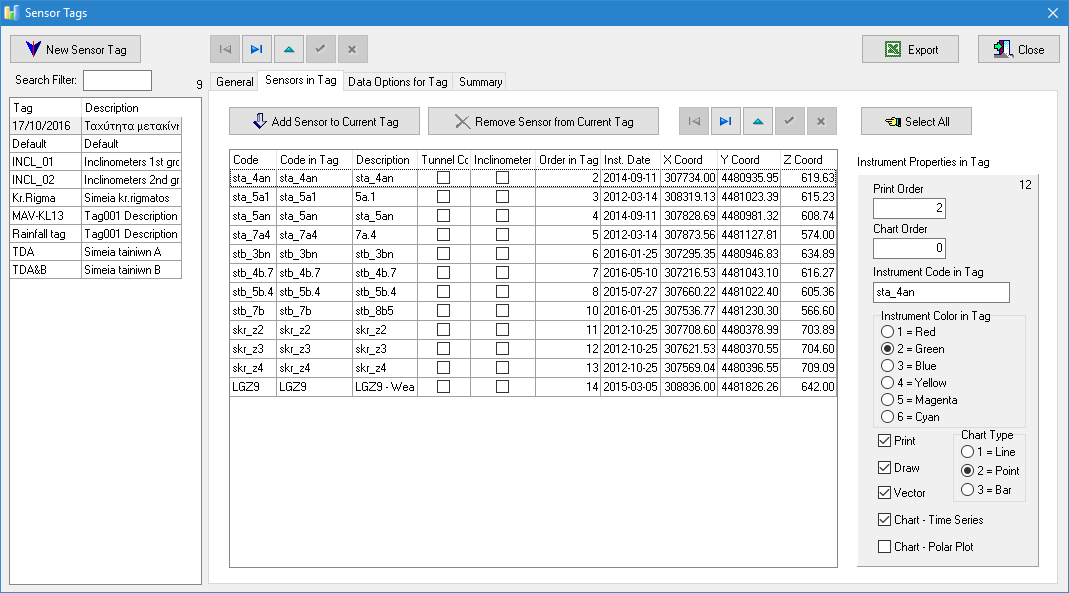 More details coming really soon…